PhD programme "Medicinal chemistry"
The study "Medicinal Chemistry" is a new postgraduate study not only in Croatia, but also in the wider region, and the founders of this study are partner organizations: University of Rijeka, Institute "
Ruđer Bošković
" and Fidelta d.o.o
. research and development, Zagreb.

This new study is the result of the strategy of the University, and opening of doctoral studies to the needs outside the university community and the implementation of the cooperation agreement with the Institute "Ruđer Bošković" and
Fidelta d.o.o
.
Each of these institutions invests in this project not only its best scientists and teachers, but also the highest quality of specialized laboratories and equipment.

The primary purpose of this study programme is the quality of scientific education of university researchers. After completion of studies, in addition to setting up and solving scientific tasks,
researchers will be
be able to write a research project, organize the work of research groups, manage scientific projects and to present scientific work.
Doctoral study should be a source of high-quality and modern university teachers, who will be ready to respond to the needs of increasing standards of education. Additionally, this study should educate scientists who will work in biotechnology institutes, modern pharmaceutical companies and pharmaceutical laboratories in the public and private sectors. At completion of study they would be able to independently conduct research projects and represent the core of gathering research groups.
Enrolees of the doctoral programme in addition to graduates in the natural sciences (chemists, biochemists, biologists), can also be students in the field of Biomedicine and Health (all fields and branches).

As the innovation of this study we could highlight previously described partnership approach in organizing and teaching, as well as teaching in English.The participation of the scientific research center of one of the worlds famous pharmaceutical companies will allow a high level of expertise in the field of research of new drugs, and will give the opportunity for employment of finished students not only in Fidelta, but also in other pharmaceutical companies in Croatia and the wider region.
The study programme is organized into several modules, and each brings specific knowledge and skills in theoretical and practical part. The research topics that students will be processed during the study will be prepared in advance and will be at a high scientific level. That will ensure teachers, module and course leaders, as well as other scientists from partner institutions.
Mentoring capacity of these study will be extremely high, which is a guarantee of good mobility and completion of studies on time.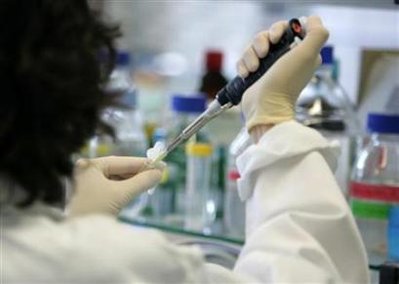 Interdisciplinarity
of doctoral study will be provided at several levels. It is found in the graduate education of enrolled students, qualification and expertise of teachers, diversity of scientific research projects which will apply to the majority of their education, and in offered elective courses of the study programme.

Collaboration of the study arises from the cooperation of the Institute

«Ruđer Bošković», Fidelta d.o.o. research centrer, Zagreb and University of Rijeka (Faculty of Medicine and Department of Biotechnology)

in performing this study

. C

ollaborativeness can also be seen through invited speakers and nominal titles lecturers of our doctoral study who are already active in teaching. Besides, in elective courses we want to offer elective programs of doctoral study "Biomedicine".

Partnerships with industry and business sector
in this study is also evident. Fidelta d.o.o. was an important company in the world in research and production of drugs. Experience of their lecturers and mentors in this study is helping in highly professional and scientific education that will enable immediately after finishing students can get involved in work in these companies.
Education would enable them, except scientific studies in a specialized area, better understanding and implementation of new technologies, and further progress in their own careers.
Student obligations
The list of modules and courses of postgraduate university study Medicinal Chemistry
Request for approval of the PhD thesis topic
Evaluation of the PhD thesis topic
Decision on the approval of the PhD thesis topic
PhD candidate's annual progress report
Supervisor's or study advisor's annual report
Request for change of topic and/or supervisor
Report on PhD thesis evaluation
Protocol and minutes of the PhD thesis defence