News
The mayor Vojko Obersnel has expressed his support to the student journal project
Details

Published on Wednesday, 06 February 2013 11:54
Rijeka's Mayor Vojko Obersnel has, in his support letter, accentuated the importance of publishing of the journal "Biotech - science in society" for it introduces the public with news in the world of biotechnology. Taking into account the wide applicability and scientific trends, the biotechnology study program is of great importance for the development of Rijeka and its University. The program offers careers of the future with a large market potential, says the Mayor, and the development of this scientific branch and its popularisation will most surely help to promote our city and the University.
Project FermFoodOmics within FP-7 delivered
Details

Published on Wednesday, 06 February 2013 11:42
Collaborative project FermFoodOmics ("Traditional food and the future role of genomics, proteomics, glycomics and metabolomics in the assessment of food safety, quality and originality") is finished and has been sent for evaluation within the program scheme FP-7. The project budget is 9.000 000€, and participants of the project proposal are the Department of Biotechnology of University of Rijeka and 12 other partner institutions from Croatia, Italy, Germany, Slovenia, Spain, Denmark, Austria, France and Greece. The leader and coordinator of the project is Dr. sc. Đuro Josić from the Department of Biotechnology.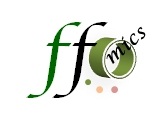 Work meeting with Sincrotrone Trieste ScPA
Details

Published on Sunday, 27 January 2013 14:06
Department of Biotechnology, Centre for Micro and Nano Sciences and Department of Physics from the University of Rijeka are organizing a working meeting with experts from the Sincrotrone Trieste ScPA. The purpose of the meeting is development of future collaboration platform for new analytical and imaging technologies for basic and developmental research. Meeting will take place on January, 30th 2013. at Department of Biotechnology, University Campus, 2nd floor - Meeting Room, O-207, R. Matejcic St. 2, Rijeka. Tentative program of the meeting:

· 10:30 Introductory notes: Pero Lučin, President of the University of Rijeka,
Sandra Kraljević Pavelić, organizer, Department of Biotechnology
· 10:45 Luca Gregoratti: XPS spectroscopy and spectromicroscopy
· 10:55 Lisa Vaccari: infrared spectromicroscopy - life science
· 11:05 Loredana Casalis: AFM – biotechnology
· 11.15 Alessandra Gianoncelli: x-ray transmission imaging -
material science and life science
· 11:25 Giuliana Tromba: x-ray imaging - material & life science
· 11:35 Mladen Petravić: Analysis of food by XPS
· 11:45 Jasna Peter Katalinić: Analytical and high-throughput
methods for food analysis
· 11:55-12:15 Discussion and conclusion of the meeting
· 12:30 Working lunch at the University Campus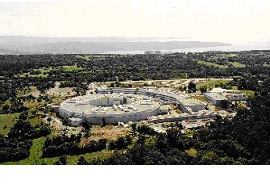 Bachelor's Graduation Ceremony
Details

Published on Friday, 18 January 2013 13:31
Graduation ceremony for students that have succesfuly completed undergraduate program Biotechnology and drug research will be held on Friday, 8th of February 2013, at 13.00 hours in hall O-027 on the ground floor of the building of University Departments on campus, Radmile Matejčić 2.
Journal Biotech - science in society
Details

Published on Monday, 07 January 2013 12:40
The first issue of "Biotech - science in society" has been published by graduate students of Biotechnology and drug research. The journal can be found on the website http://biotech-ri.eu.pn/, and it can be downloaded in PDF format.