News
PhD student success
Details

Published on Monday, 04 May 2015 12:01
Ana Filošević, student in the doctoral program Medicinal Chemistry at the Department of Biotechnology, University of Rijeka has been accepted to the three week long summer school entitled "Drosophila Neurobiology: Genes, Circuits and Behavior". Summer school is held at Cold Spring Harbor laboratory, on Long Island, near New York from June 26th to July 16th, 2015. It is a very intense learning experience which combines lectures with laboratory exercise and close interaction with instructors/professors, as only twelve students from around the world are admitted to this course.
SEMINAR DEPARTMENT OF BIOTECHNOLOGY
Details

Published on Monday, 04 May 2015 08:28
"Chromatographic analysis of polyphenols: from sample preparation to the
results
"
Dr hab. Magdalena Biesaga
Laboratory for Flow Analysis and Chromatography
Chemical Department, University of Warsaw
04. 05. 2015. 12:15
O-030, Department of Biotechnology
Organized: Mladenka Malenica Staver & Igor Jurak
XVIII. scientific symposium
Details

Published on Wednesday, 29 April 2015 14:44
Production of microbial platform chemicals that could be used in polymer or surfactant industries
Dr. Ing. Susanne Zibek,
Fraunhofer Institute for Interfacial Engineering
and Biotechnology IGB, Department of Molecular Biotechnology, Stuttgart
30.04.2015. 10:30
O-030, Department of Biotechnology
Molecular virology workshop
Details

Published on Wednesday, 22 April 2015 13:16
First Laboratory of molecular virology workshop, Department of biotechnology, was held between 13th and 17th of April this year. Read more...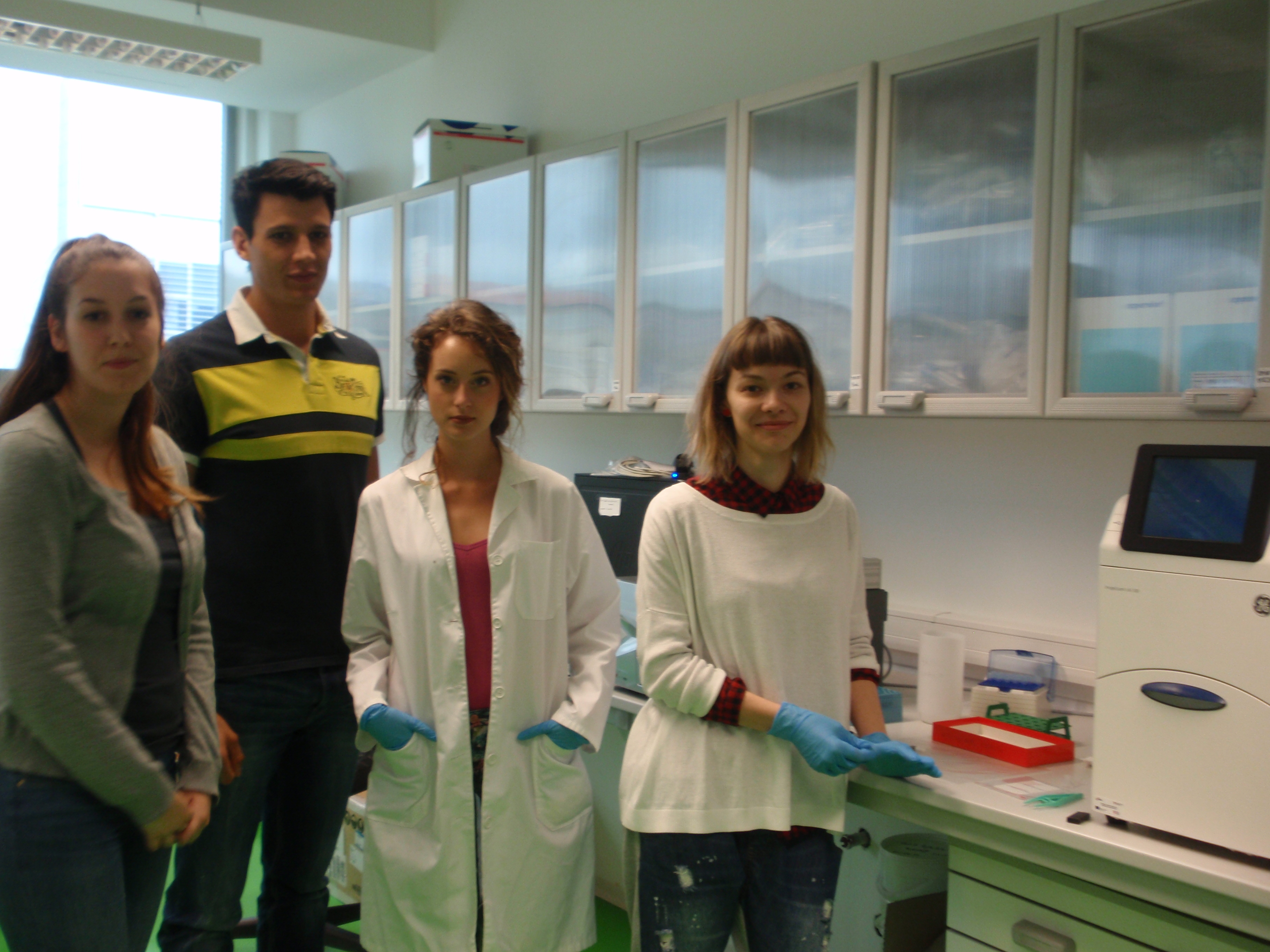 SEMINAR DEPARTMENT OF BIOTECHNOLOGY
Details

Published on Wednesday, 01 April 2015 08:33
"Unravelling the function of the c-Myc oncogene to devise targeted therapies"

Stefano Campaner, PhD
Istituto Italiano di Tecnologia and
University of Milano-Bicocca, Milano, Italy

07. 04. 2015. 10:00
O-030, Department of Biotechnology

Organized: Ivana Munitić